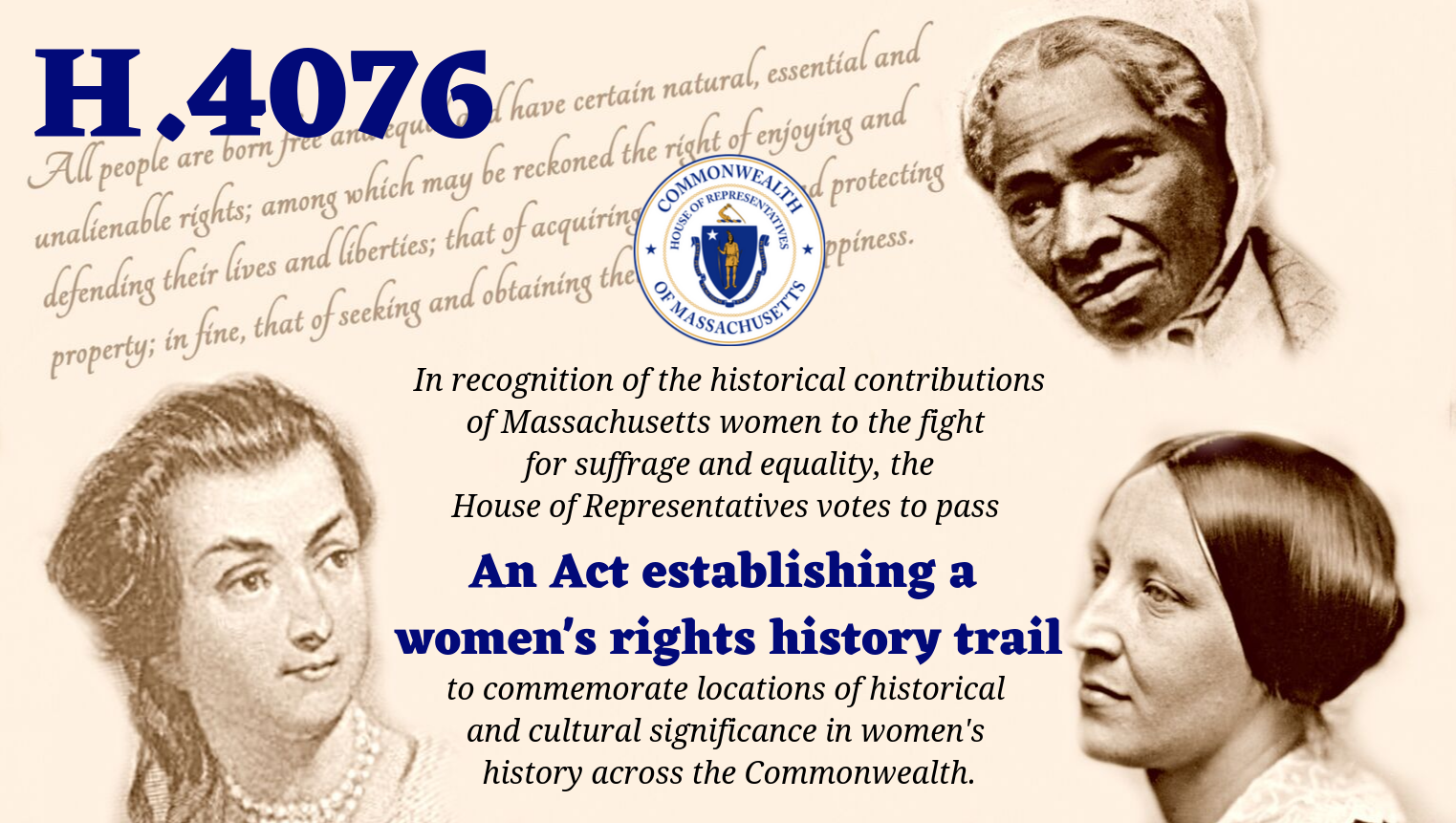 Representative James Murphy (D-Weymouth) and House Majority Leader Ronald Mariano (D-Weymouth) are pleased to announce House Bill 4076, 'An Act establishing a women's rights history trail,' has been passed by the House of Representatives. The bill seeks to develop and implement a Women's Rights History Trail program. The History Trail would designate properties and sites that are historically and thematically associated with the struggle for women's rights and women's suffrage.
"Abigail Adams played an important role in American history. We are very proud that Weymouth is her birth place, and have always celebrated her legacy and achievements" said Representative Murphy. "This bill will help ensure that the contributions of Abigail Adams, and all of the women of the Commonwealth, are recognized and commemorated," Murphy added.
"Much of our public spaces are marked by monuments and tributes that memorialize the contributions of men throughout our history. The Women's Rights History Trail represents a long-overdue effort to celebrate equally the impact of women on our state and nation," said Majority Leader Ronald Mariano.
The program will promote education and awareness of the struggle of women's rights in the Commonwealth. Educational materials; such as maps, exhibits, uniform signs and electronic information would be provided. Additionally, vacation itineraries would be developed based on the Trail Program. The Representatives look forward to working with the Women's Rights Task Force to ensure that the Abigail Adams Birthplace is a part of the Women's History Trail Program. This legislation now moves to the State Senate for consideration.