Jamie Murphy:
Deep Roots in Our Community
Jamie Murphy learned the meaning of family, hard work and responsibility at an early age. His father, James Sr., immigrated from County Kerry, Ireland and met Jamie's mother Maureen. They were married and moved to Weymouth in the 1960's where Jamie and his sister Heather were born.
 In 1975, they opened a family automobile business, Murphy Brothers, which still operates in North Weymouth today. His parents taught Jamie by example and have been active members of neighborhood organizations and civic clubs in Weymouth for years.
After graduating from Merrimack College, Jamie earned his Law Degree from Suffolk University Law School. He served as an Attorney and Judicial Clerk at the Massachusetts Appeals Court assigned to statewide civil and criminal appeals.  He then served as an Assistant District Attorney and was Admitted to Practice Law before the United States Supreme Court.
A lifelong resident of Weymouth, Jamie and his wife Mary Ann, a registered nurse, are raising their two children Maeve (6 years old) and Liam (2 years old) a mile from Jamie's childhood home.
Experience & Leadership
to Get Us Through These Times
As your State Representative, Jamie has always understood the need for effective community leadership.
 Jamie's priorities at the State House always are driven by the needs of Weymouth and he has consistently led the way to protect our environment, assist our Seniors, Veterans, First Responders, school children, and working families.
 As Chairman of the Financial Services Committee, Jamie has led the fight for mortgage, credit card and loan relief, as well as unemployment and business assistance. He has championed access to Telemedicine services allowing increased healthcare from home and working on expanding mental health access and insurance coverage for substance abuse.
 Jamie has always understood the need for accessibility and transparency in government. He was named Legislator of the Year for spearheading legislation bringing Early Voting and Campaign Finance Reform to Massachusetts, shining the light on Dark Money and Super PAC donations.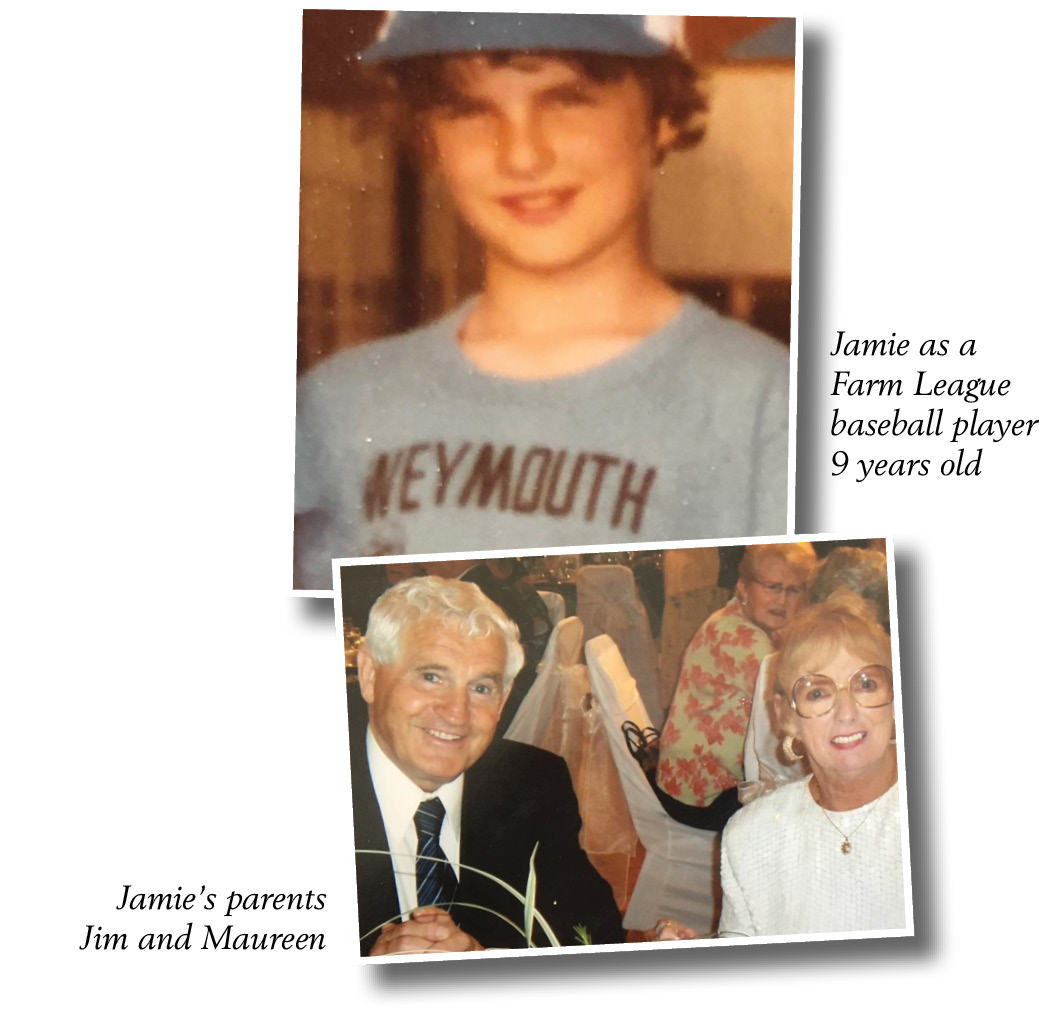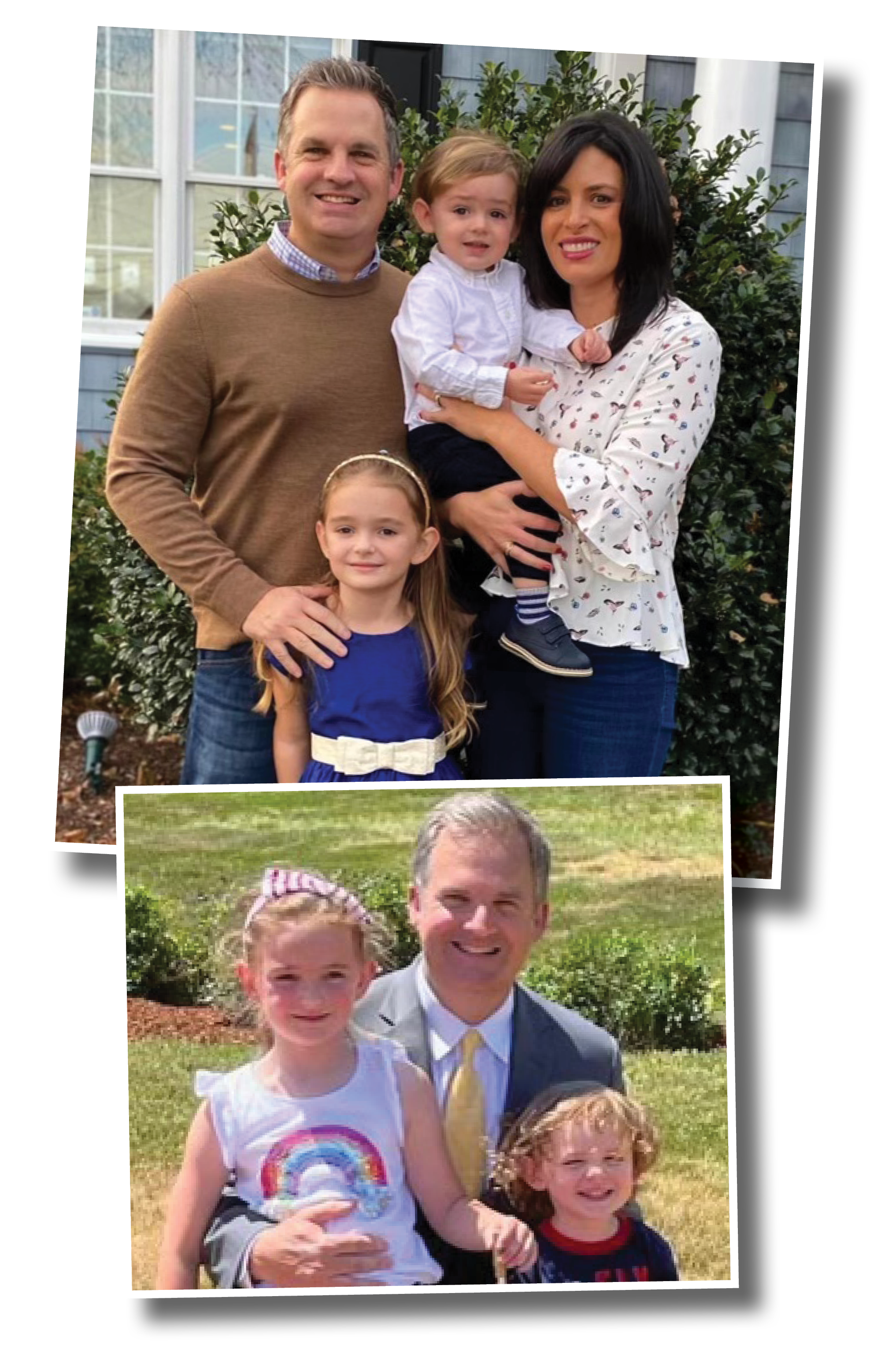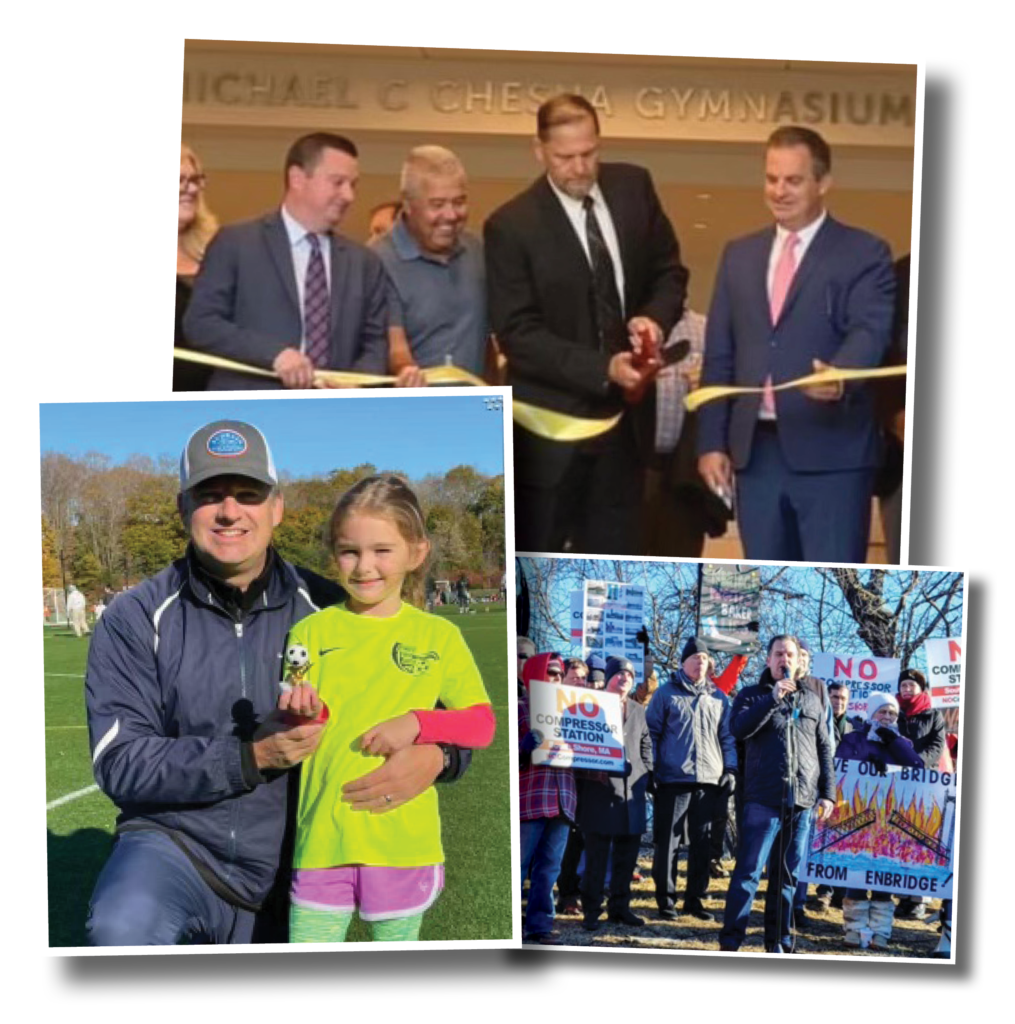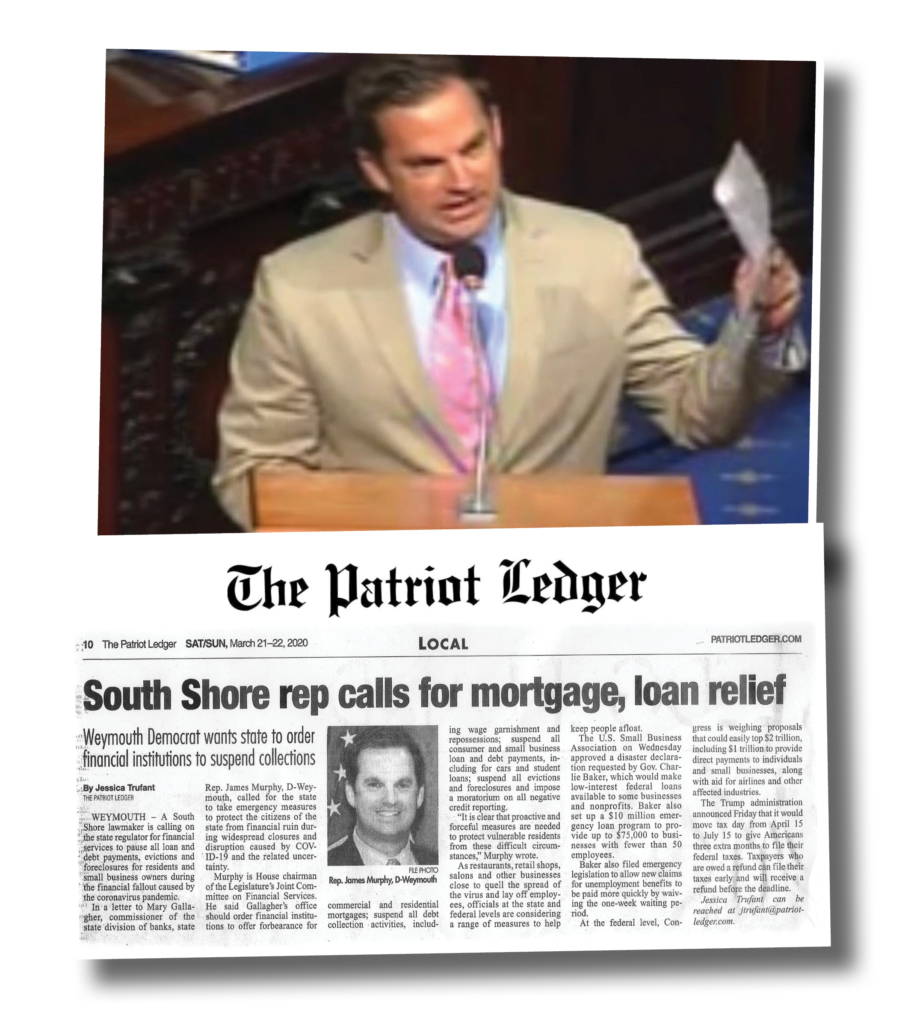 SUPPORT OUR CAMPAIGN
Click on the button below to make an online donation.
Personal checks made payable to the Committee to James Murphy can be mailed to 15 Regatta Rd, North Weymouth, MA 02191
State Law prohibits all corporate, LLC and LLP contributions.
Paid for by the Committee to Elect James Murphy