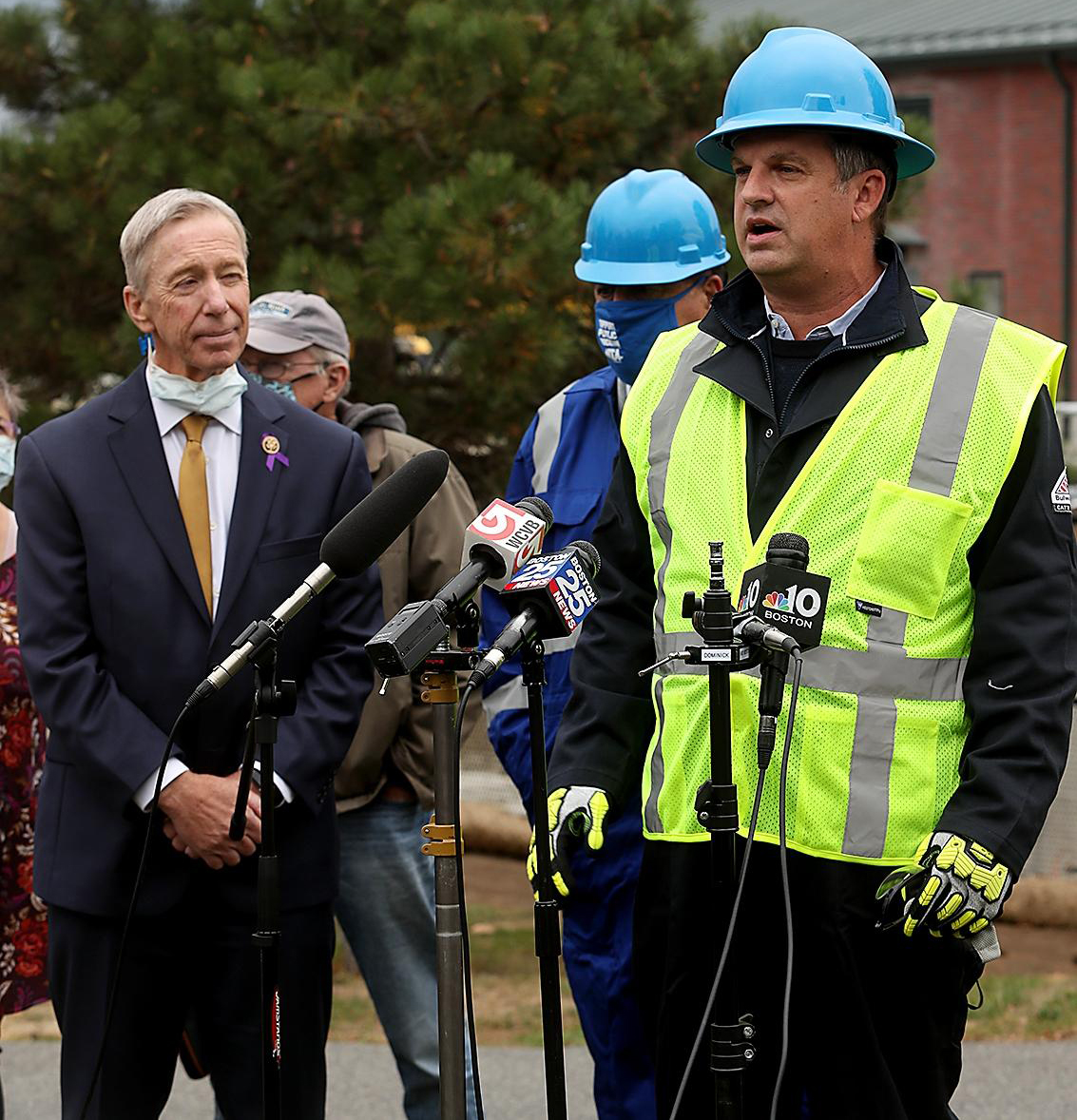 By Ed Baker
Patriot Ledger
WEYMOUTH – U.S. Rep. Stephen Lynch said two recent gas leaks at the compressor station in the Fore River Basin is proof the site is not a proper location for the controversial facility.
"On Sept. 11, there was a release of 169,000 cubic feet of natural gas," Lynch said during a press conference at the site on Friday. "We had a second incident on Sept 30, and it involved a release of 275,000 cubic feet into the area."
The compressor's owner, Enbridge Inc., previously said it is investigating both incidents and the facility has ceased operation while the investigation is being done.
Lynch has requested the Federal Energy Regulatory Commission to revoke its certificate of approval for the project.
Federal regulators ordered Enbridge on Thursday, Oct. 1 to investigate the gas leaks, which forced an emergency shutdown of the facility following both incidents.
Lynch said State Rep. Ronald Mariano, D-Quincy, State Sen. Patrick O'Connor, R-Weymouth, and State Rep. James Murphy, D-Weymouth, plan to continue pressuring the Massachusetts Department of Environmental Protection and other state agencies to determine how the gas leaks occurred.
Murphy said the compressor station could create a potential catastrophe that might be similar to the natural gas explosions which occurred in the Merrimack Valley, Sept. 13, 2018.

"The (recent) gas leaks give credence to that," he said. "This is a disaster waiting to happen."